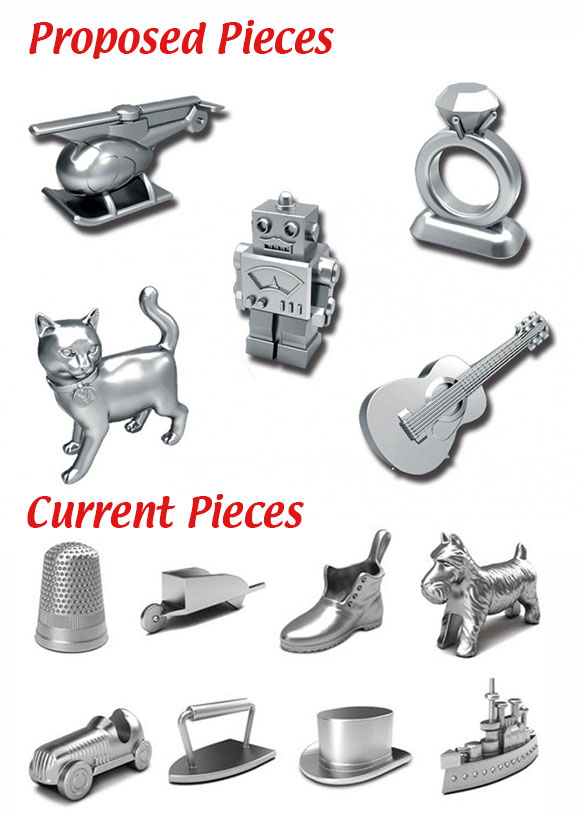 Monopoly proposed five new game pieces, and let people vote for their choice via Facebook. Because Facebook users are the most discerning folks on the planet, overflowing with wisdom.
The results were announced February 4. It's the cat, which got 31% of the vote.
But there can be only eight gamepieces, so one piece had to be retired. That fate fell to the lowly iron, whose function in contemporary society is akin to that of the butter churn.
I guess I'm not surprised that the cat won, but I expected it to be the robot. I thought the robot was very cool.
Leave a comment