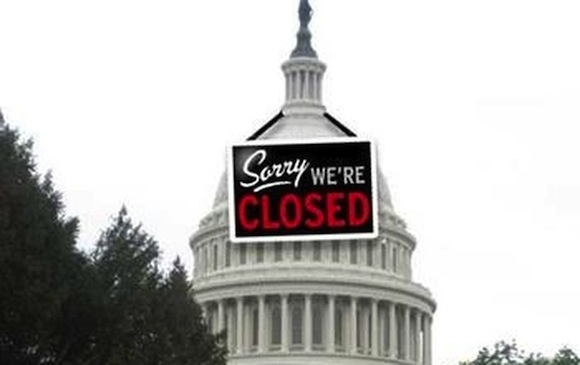 From the stuck records file…. Every couple months, it seems, some financial deadline arises and we're faced with a possible government shutdown, with accompanying apocalyptic handwringing. A bunch of Congressman on both sides of the aisle seem interested in doing this, and are fearless of the consequences.
You have some hardline conservatives who kinda campaigned on doing something like this, and would relish going back to their constituents with proven bravado. And you have Democrats who are 95% sure a shutdown would hurt Republicans, and are happy to unspool more rope. So while everyone says they don't want a shutdown, I suspect a good number of Congressman secretly hope for one.
I think we ought to just do it. Shut the government down, and get it out of their systems.
As a side benefit, it'll give the pundits endless hours of fun arguing about who "won" the shutdown. "It's certainly not the American people," they will all agree, while blaming whichever side they are not.
Then, after having finally played with this toy in their sandbox, maybe our leaders will say, "Okay, that was fun, but once is enough. Now let's figure out how to responsibly govern this country."
Although, that's probably a bridge too far.
Leave a comment