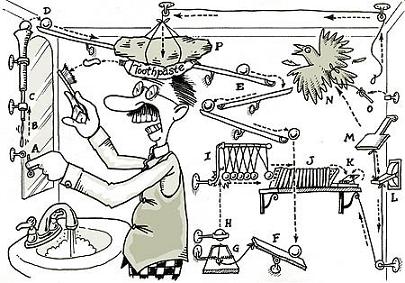 Today, I've called this special weekend class to address a serious writing problem: pomposity.
The principle (not rule) is: write to express, not to impress. Your goal is to communicate as clearly as possible. If being artful helps, be artful. But never choose your words with the goal of impressing people with your sophistication, command of the language, or learnedness.
A related principle is, "Prefer the simple to the complex."
Press briefings by policemen and military personnel always amuse me. They love the word "utilize," as in, "We will utilize every resource available." In every other context of their lives, it's "use." But put them in front of a microphone, and they apparently feel "utilize" better conveys their authority. I suspect that in the military, promotions have been denied and careers ended because something said "use" instead of "utilize."
So, don't write in your bulletin, "Our church utilizes the New International Version."
Here are other examples–the complex word, followed by the word you should use most of the time.
modify – change
optimum – best
demonstrate – show
terminate – end
magnitude – size
approximately – about
commence – start
facilitate – help
close proximity – near
Can't you just hear a police commissioner, in a press conference about some tragic event, using nearly all of those more complex words? As an editor, I continually make such changes (not modifications) to people's writing. Prefer the simpler word, which is usually the one with fewer syllables.
Mark Twain, referring to freelance writing for which you are paid by the words, once wrote, "I never write 'metropolis' for seven cents, because I can get the same money for 'city.' I never write 'policeman,' because I can get the same price for 'cop.'"
All of this also applies to speaking. To best communicate to your audience, write–and speak–in ordinary language. Don't broadcast your insecurity by using big words to try to impress people.
That's it, class. Now, go ye into the world and communicate as simply and clearly as possible. Unless you're writing an academic paper, in which case it's permissible, if not requisite, to be a pompous fool.
Leave a comment