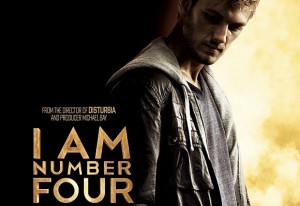 This was a superb book. I loved it, beginning to end. Read it on my ColorNook.
I recently discovered, or rediscovered, juvenile fiction. "I Am Number Four" (2010) is a sci-fi piece set in contemporary America. The violent Mogadorians invaded and destroyed the world called Lorien, despite the people there who possessed superpowers. Fortunately, a spaceship containing nine children, plus their mentors (called Cepans), escaped. These children would all, in time, develop superpowers, which they could hopefully use to defeat the Mogadorians and reestablish Lorien.
These nine children and their adult Cepans (who lack superpowers) have been hiding on Planet Earth, living without contact with the other pairs, and awaiting the day when their superpowers develop. They already possess unusual speed and strength, but the superpowers will take everything to a whole 'nother level.
Meanwhile, they are being hunted by the Mogadorians, who want to kill them before their powers emerge. The children are numbered from one to nine, and a Loric enchantment restricts the Mogadorians to killing them in order. The book begins with Three being killed. Then we switch to Florida, where 15-year-old John Smith experiences a third ring burning into his leg, telling him that Three is dead. He and his Cepan, Henri, immediately move to Paradise, Ohio, the latest of numerous moves in their efforts to stay ahead of the Mogadorians.
John enters high school, where he butts heads with football players and falls head over heals for Sarah. His superpowers–called Legacies–also begin appearing (it's different for all of the kids). But inevitably, the Mogadorians are going to track them down. You know from the start that a confrontation will come. Also, we learn that the Mogadorians, having depleted their own world and now Lorien, have their sights on subduing earth.
The book cover says the author is "Pittacus Lore," whom we are told "has been on earth for the last 12 years preparing for the war that will decide Earth's fate." Since the book is told first-person, my assumption is that "Number Four" and "Pittacus Lore" are the same person. But he's supposed to be 10,000 years old, and says he's been trying to unite the Nine. So I'm not totally clear on this.
Back in the real world, the book is a collaboration between James Frey, who came up with the idea for the series, and Jobie Hughes, a 30-year-old guy born in Washington State, raised in Ohio, and now living in New York.
This is the first book in what is being called the Lorien Legacies. A movie is coming out in February 2011, so they're not wasting any time, since the book was printed in August 2010. I'm not excited about the movie, but I will anxiously await further books in this series. I want to see where it goes.