Catching up on some more books I read late in the year.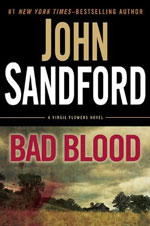 Bad Blood, by John Sanford (2010).
As I've written before, I much prefer Sanford's Virgil Flowers series to his signature Lucas Davenport "Prey" books. Flowers is a much more interesting character than Davenport (who is actually Flowers' boss). This fourth entry begins with a 19-year-old football star bludgeoning a coworker, and then he's found hanging in his cell. A deputy is suspected of killing the boy, but that deputy is then murdered. As Flowers and the lady sheriff investigate, clues point to a girl murdered a year before, and to a secretive religious community where lots of bad things seem to happen. The book ends with a doozy of a shoot-out, and a startling act of vengeance. Yes, I think this is the best Flowers book.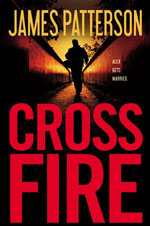 Cross Fire, by James Patterson (2010)
I read Cross Fire in one day, on the plane back from California in early November. Patterson's style–the short chapters, the color-sparse writing, the unrelenting pace–is well-suited for travel reading. This book brings back serial killer Kyle Craig, who, after extensive plastic surgery, assumes the identity of an FBI agent and ends up working with a clueless Alex Cross to solve a series of sniper killings (the victims being corrupt politicians). Realistically, it's a bit of a leap, but I willingly suspended my skepticism and enjoyed the ride. The ending seemed a bit weak, yet satisfying. The Alex Cross books rarely disappoint (Cross Country being an exception), and this one certainly didn't. Not one of his best, but an average Alex Cross book is still a lot better than most other books in this genre.