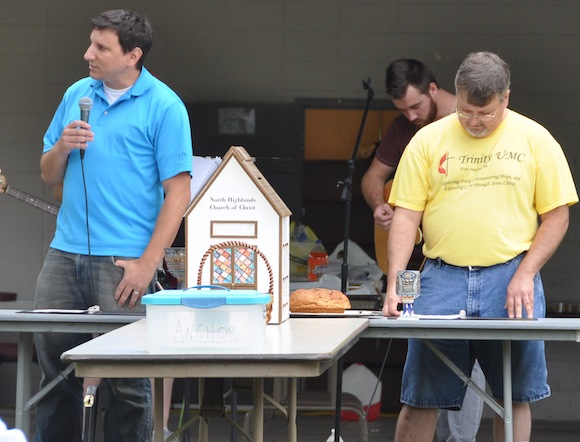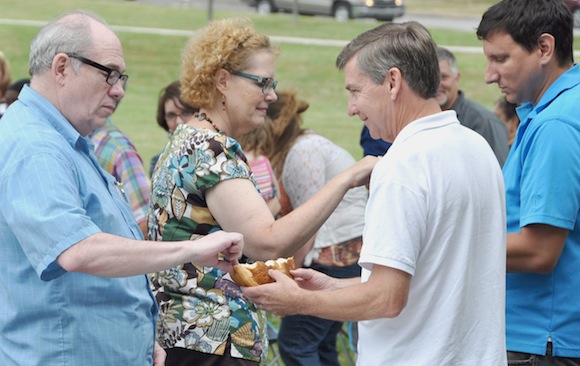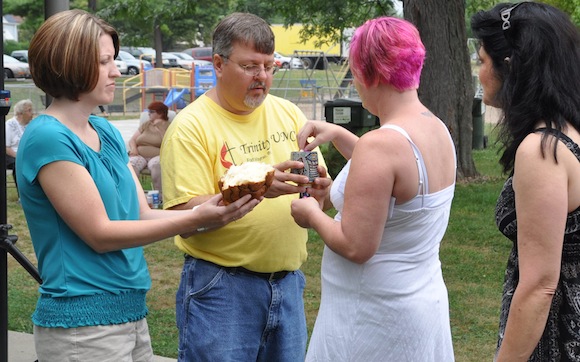 Folks with a "high church" bent do communion better than we United Brethren, who take a "business casual" approach to communion. This was apparent last Sunday, when Anchor and five other Protestant churches in our 46808 zip code held a joint service in a local park (as we've been doing for several years).
The Presbyterian and United Methodist pastors led communion. I appreciated the solemnity they gave to the experience, the traditional motions, the way the loaves were broken in front of everybody. For me, it gives the experience more gravitas. Yes, they wore bluejeans and sneakers, but they still pulled off making it a holy moment.
But maybe partly, it's just a matter of experiencing something different. If some of those Presbyterians and United Methodists participated in communion at a United Brethren church, perhaps they would find our business-casual approach to be refreshing. Perhaps.
And I must remember that the original Last Supper was just a meal. Jesus didn't turn on worship music, lower his voice to a more authoritative level, and break into a special service. They were eating, and he said they should think of him whenever they ate. That's a bit simplistic perhaps, but we United Brethren tend to be simplistic.
Leave a comment