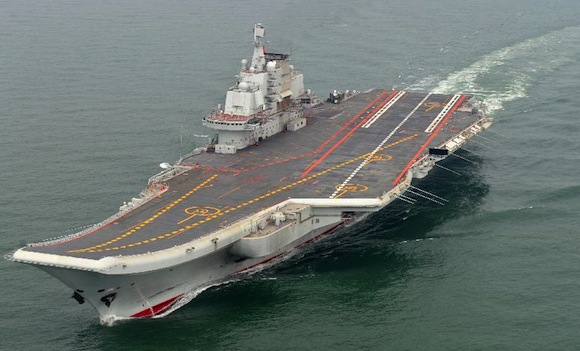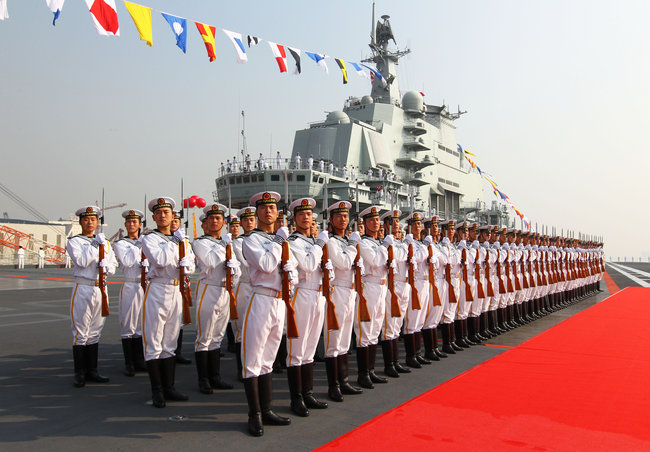 On September 25, China showed off its first aircraft carrier, named the Liaoning (after Liaoning Province). It was a ship discarded by Russia, just 70% complete, that China bought from Ukraine in 1998 and refurbished. They don't yet have any planes capable of landing on it. So yeah, I'd say they've pretty much caught up with us.
Since 1995, China has acquired four retired aircraft carriers from other countries–one from Australia, three from Russia. They've also purchased aircraft carrier designs, and a Russian warship designer completed a design for China in the late 1990s.
In June 2011, China confirmed that they are building at least one aircraft carrier of their own design. They are also developing their own fighter capable of operating from an aircraft carrier.
So it sounds like they are pretty determined to become a naval power, and with no competitors nearby, they could dominate their part of the world.