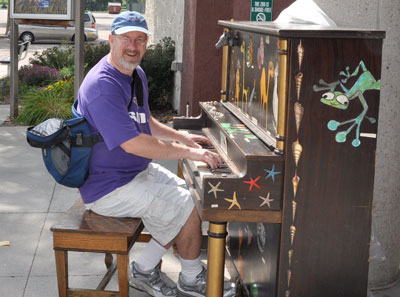 Hi, I'm Steve
I have no idea why you're here. But since you stopped by, we might as well get acquainted.
I write stuff and design stuff for a living. My career and my social life revolve around the church. I'm a bit boring.
My day job is Communications Director for my denomination, the Church of the United Brethren in Christ. We're a small denomination based in Huntington Ind., with 200 churches in the United States and another 200 scattered among 17 other countries.
I've been married since 1989 to Pam, who is a partner in a CPA firm, Christen – Souers LLC. We live in southwest Fort Wayne, Ind.
We have three cats. We've had Molly, a Maine coon cat, since 1998. In May 2014 we got two kittens, brothers, whom we named Reacher and Murphy. Molly doesn't appreciate them.
That's all I'm gonna say here. Feel free to look around. Stay as long as you want.