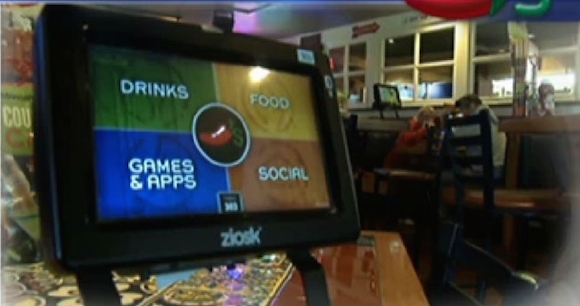 Chili's is doing away with waiters and waitresses, replacing them with tablets. You order from the tablet, and pay with it. It's a business decision, a money-maker. Tests show:
People order faster, since they don't need to wait for a server. That cuts an average of 5 minutes off the meal…meaning a quicker turn-around of tables.
The pictures on the tablets are much bigger than in a traditional menu.
People order far more appetizers–20% more. It's an impulse thing. If you come hungry and you're greeted with a picture of nachos, you may well order it.
Pictures of desserts appear as you're eating. Chili's has seen a 20% increase in dessert sales. Hit a button, and somebody will bring it.
The tablets set a default tip amount of 20%, which people tend to go with. They can change it, but it requires a conscious action. I'm not sure who you're actually tipping, of course, since you don't have a server.
So we may someday say, "Yeah, I remember when people actually came to your table to take your order." Is this a good thing?