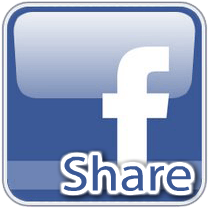 Lately on Facebook, I've been asked to "Share" in these situations:
I support cancer research.
I see the hidden horse in a picture.
I think some children need to learn the meaning of respect.
I support a pastor imprisoned in Iran.
I believe water is good for you.
I love my mom.
I believe in the power of prayer.
I have some amazing friends who mean the world to me.
I think it should be unconstitutional to use tax money to help other countries.
I support the troops.
I didn't share in any of those situations, which obviously means I'm a non-praying, unpatriotic, friendless liberal who opposes cancer research, doesn't care about persecuted Christians, isn't health conscious, disrespects authority, hates horses, and has mommy issues. And, I obviously don't like to share.
Sorry, but I don't do the "share" thing on Facebook. At least, not if somebody asks me to share, or tries to make me feel guilty if I don't share ("Share if you love Jesus"). Tell me to do something, and I won't. Not on Facebook, anyway.