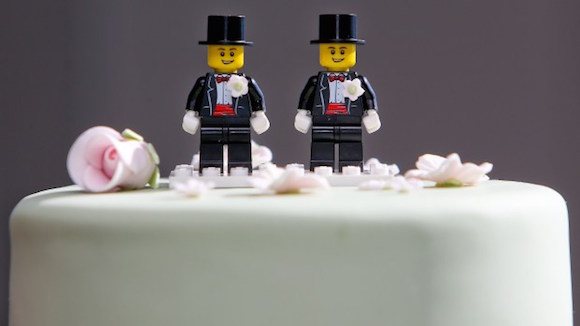 The fate of World Christianity apparently hangs on people who make wedding cakes. Unless they hold firm, we'll descend into a thousand years of darkness and God's plan to establish His Kingdom will be vanquished.
Well, maybe it's not quite that apocalyptic.
There needs to be "space" (as they're calling it) for sincerely held religious beliefs, for accommodation, and laws can address that. But there also need to be loving responses which Christians can give, so they don't come off as…well, as unChristlike. Let me suggest a few possible responses for Christians who oppose gay marriage, but don't care about going on CNN and being hailed as heroic Christian martyrs standing firm against the Forces of Mordor.
– If the cake isn't that big of a deal to you, treat it as relationship-building and just being a good neighbor. "I wish you the best. I'll gladly refer you to one of my competitors who would do a great job, but if you really want me to do it–sure, why not."
– If the cake IS a big deal for you, a bridge too far: "I hope your wedding goes well and that somebody makes you a wonderful cake. But please don't ask me to do it. I just can't. However, I know a few other bakers who would do a great job for you."
– If they are being jerks about it, and threaten to take you to court, then you apply Matthew 5:39-42. "Okay, okay, I'll make your cake." Then, to go the extra mile and turn the other cheek, you bake not one but TWO cakes, and you don't charge them. And you throw in a bulk container of candied breath mints.
"If anyone slaps you on the right cheek, turn to them the other cheek also. And if anyone wants to sue you and take your shirt, hand over your coat as well. 41 If anyone forces you to go one mile, go with them two miles. Give to the one who asks you, and do not turn away from the one who wants to borrow from you."