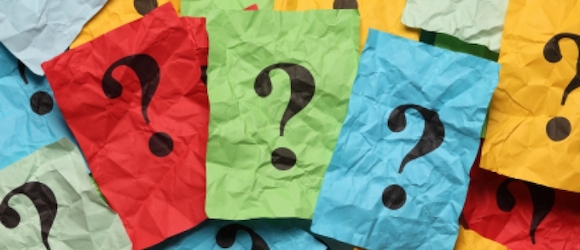 We all know smoking causes cancer and other medical problems. The science is irrefutable. But that wasn't always the case.
It's interesting how the tobacco companies defended themselves. They didn't try to win arguments. They just created doubt.
Tobacco companies poured tens of millions of dollars into "scientific organizations" to do research regarding lung cancer and other types of tobacco poisoning. But scientists were NOT allowed to study the actual affect of tobacco on the body. Instead, they looked at any OTHER possible causes of tobacco poisoning. They identified about 20 substances that COULD cause lung cancer.
So, when a lifelong smoker developed lung cancer, they could dig around and say, "Yes, smoking may have caused it. HOWEVER, ten years ago this person visited such-and-such a place, where he could have been exposed to such-and-such a chemical, which is also known to cause lung cancer in lab animals. So we can't be sure that cigarettes are to blame."
They didn't need to prove anything. They just created doubt. That worked for several decades, until scientific fact overtook them.
The same tactic is being used by the major carbon producers–oil, coal, and auto companies–in the climate change debate. In fact, one of the key "scientists" in the tobacco debates was a man through whom the tobacco companies funneled $45 million. He's a professional "denier," who began arguing that we can't be SURE global warming is caused by man despite the overwhelming evidence.
Numerous other professional deniers–some of them actual scientists, but almost never actual climatologists–also make their living creating doubt about the nature of global warming.
When you see someone on TV downplaying climate change, Google their name and organization. You'll inevitably discover that, if the person is indeed a scientist, climate science isn't his area of specialty and he has never done actual research into climate science. And you'll find that the organization is funded primarily by the carbon producers. But nobody takes the time to check.
(The book "Climate Coverup" exposes all of these organizations and professional deniers. It's quite fascinating, and disturbing.)
Numerous phony scientific organizations with environment-friendly names have popped up, with spokespersons who go on conservative media to denounce the claims of climate scientists, especially the claim that global warming is caused by human activity.
They can be quite crafty. Some will go even as far as saying, "Global warming is probably caused by human activity. However, there is at least a very little amount of uncertainty, so let's not rush into anything." And so, we do nothing. That's what the carbon producers want–believe anything you desire, just don't take any action. It's all about creating doubt and preventing any action from being taken.
A 2009 study showed that 97% of published climate scientists, persons who actually do climate research, were convinced that global warming is caused by human activity. Nearly every scientific organization worldwide has affirmed the same view. But the PR campaign by the carbon producers has been incredibly successful, at least in the United States, where doubt about global warming has increased substantially. The US is unique in that way.
In the future, the successful efforts of the carbon producing companies will become a text-book case in public relations classes. (In my Masters in Public Relations classes, we studied various cases where PR efforts convinced the general public to embrace nontruths.)
Defense attorneys use doubt. They don't need to prove that their client is innocent. They just have to create enough "reasonable" doubt that one juror will say, "He probably did it, but I can't be positive."
In politics, doubt is a standard tactic. Create doubt about Obama's citizenship and faith, about Romney's business experience, about John Kerry's war record, about George Bush's intelligence, about Reagan's age and mental capacity. You don't need to prove anything. Just create doubt.
I suppose Satan works the same way to turn people away from the truth about Christ. And he has plenty of ammunition.
Satan creates doubt about the validity of Scripture. He raises doubt about the reality of Christianity by pointing out hypocrisy among Christians and churches. He convinces you to doubt your own past experiences with Christ. He raises doubt about what you've been taught about the faith. He works in a million ways to convince people, "Christianity isn't for real."
But convincing isn't even necessary. Just tell them, "You've never seen Jesus or an angel, never heard God speak, never experienced a miracle that can't be explained any other way. You can't know for sure. So why commit your life to something with so much uncertainty?"
Satan doesn't need to prove that Christianity is false. He just needs to create doubt.
The task for the other side–convincing people that smoking really is harmful, that climate change really is caused by human activity, and that Christianity really is true–is extremely difficult. Doubt, especially when people demand absolute certainty, is a big giant to slay.
Fortunately, truth always wins. The tobacco industry lost the war of public opinion. In 30 years, nobody will doubt the reality of climate change–the evidence will be everywhere. And death, which nobody can escape, will eliminate all doubts about whether or not Jesus is for real.
———