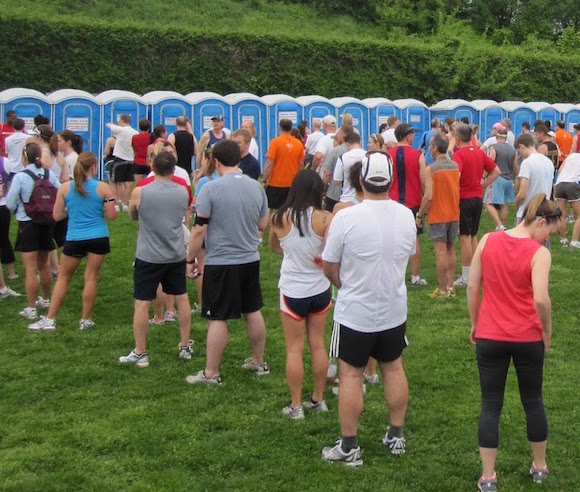 You have the president, then the vice president, then the Speaker of the House. There seems to be some confusion as to whether Paul Ryan, as Speaker, is second in line to the President, or third in line. So let's clear this up.
There is a line at the Porta-Potty. The President is INSIDE the Porta-Potty. Outside are the Vice President, who will enter when the President leaves, and behind him is the Speaker, who is having doubts about how long he can hold it.
The LINE has only two persons. The Vice President is FIRST in line, and the Speaker is SECOND in line. The President is NOT IN THE LINE at all. He is inside, which is where the others want to go, literally.
So the Speaker is not THIRD in line, he's SECOND in line. Consider yourself informed.
But please don't ask me to explain how the British royalty system works.