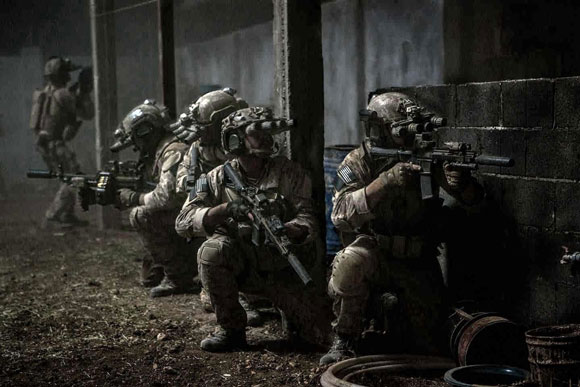 I enthusiastically recommend "The Shooter," a wonderfully written feature from Esquire magazine (I read it on their website). It's a very lengthy story about the Navy SEAL who actually shot Bin Laden. The man doesn't want to be identified, and wouldn't tell his story until after leaving the military (which he did last September). In the article, he is referred to only as "the shooter." But his story is fascinating, and doesn't differ in any substantitive way from other accounts we've heard.
Having just watched "Zero Dark Thirty," I had visuals fresh in my mind as he told his story (which followed the movie well). Toward the end of the article, the author accompanies The Shooter to a viewing of "Zero Dark Thirty." His insights and observations are quite interesting (at one point during the raid sequence, he stands up to yell at a character for what he's doing on screen). He also confirms the character of Maya from the "Zero Dark Thirty" movie, and says Jessica Chastain absolutely nailed the character.
The feature also focuses on the plight of these highly-trained warriors once they leave the military. Some say that despite all the firefights and everything else they've experienced, their greatest fear is entering civilian life. The article tells much about what awaits them, and how they are somewhat abandoned once leaving the service. Very good stuff to know.