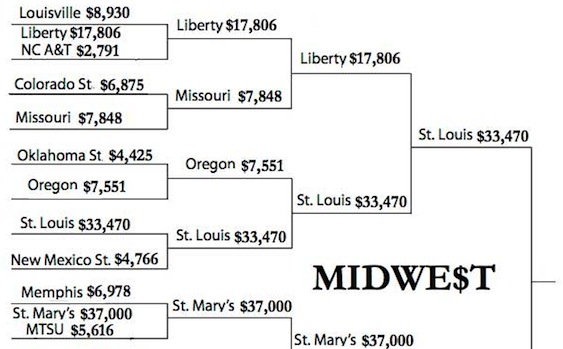 A website filled out an NCAA bracket using an interesting criteria: tuition cost. With each matchup, the school with the higher tuition is picked to win. The final four comes down to Duke ($40,665), Georgetown ($40,920), Notre Dame ($42,464) and eventual NCAA champ Bucknell ($45,132).
In this scenario, top seed Louisville ($8,903) is trounced in the first round by Liberty ($17,806). Indiana loses in the opening round to Long Island University.
Of course, most of the actual basketball players enjoy full ride scholarships, so they aren't paying a dime of tuition. But hey, it's an interesting twist.