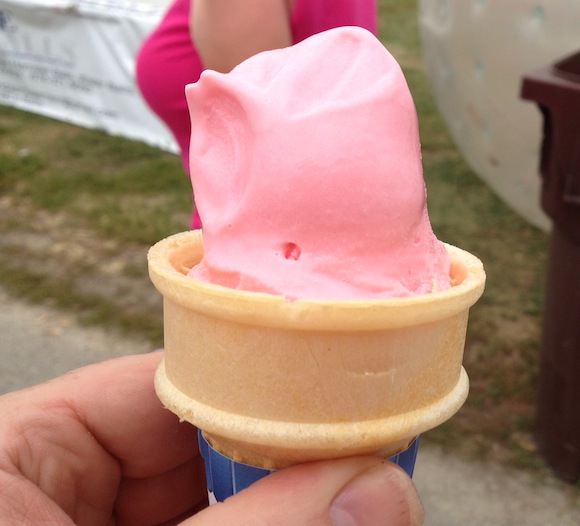 Last night, Pam and I went to the Van Wert County Fair, about an hour's drive from us in Van Wert, Ohio. We've gone there every year of our married life (25) plus several years of our dating life. Definitely a Dennie tradition.
We go mostly to eat, and choose from the same menu. We started at the Pork Barn (formerly Rager's, which I still call it), where I had a sausage sandwich and an extraordinary ham & cheese sandwich. Next came a funnel cake. Sometimes we do Belgian waffles, but not this year. No Fiske Fries or lemon shake-up, either. On the way out, I bought my usual bag of roasted pecans while Pam bought a big bag of cotton candy.
Then, the very last thing: a cone of cherry ice cream. Alas, the cherry ice cream machine was BROKE. And thus ended a streak of nearly 30 years. It was very discombobulating, not having cherry ice cream to cap the evening. I mean, that cherry ice cream truck was there, in the exact same spot, when my mom attending the fair as a child.
Psalms admonishes, "Remove not the ancient landmarks." In Van Wert, an ancient landmark was missing last night, and I don't think God was please. Pam and I certainly weren't.